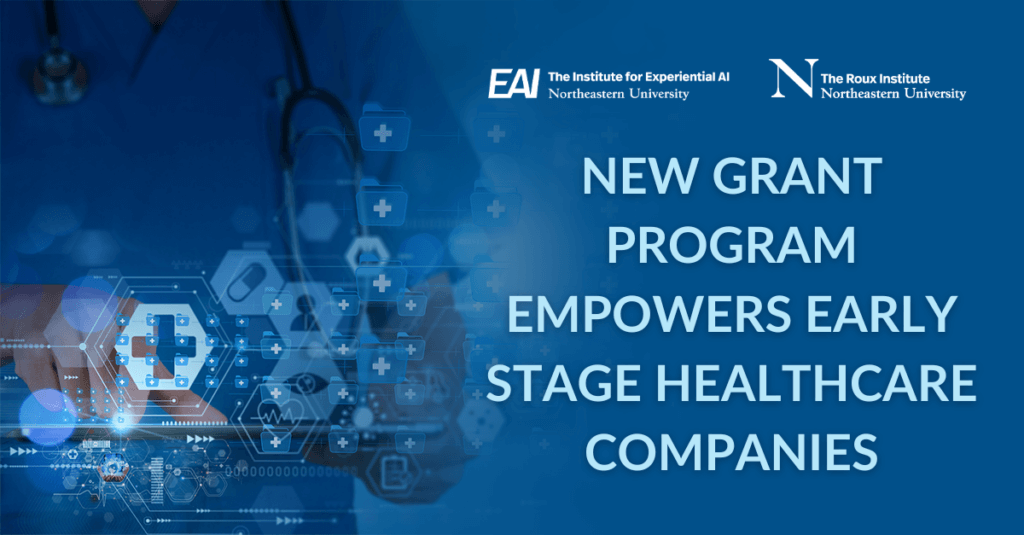 In a major stride towards advancing healthcare diagnostics, Radiolife is thrilled to announce that we have been selected as a recipient of the prestigious Healthcare Solutions Grant Program, offered by the Institute for Experiential AI (IEAI). This grant program is set to empower early-stage healthcare companies, and it opens up exciting avenues for us to further our commitment to reshaping the future of healthcare.
The IEAI's Healthcare Solutions Grant Program, made possible through funding from the Roux Institute's Future of Healthcare Founder Residency program, is designed to provide a platform for healthcare startups like Radiolife to access cutting-edge research and expertise in the field of artificial intelligence. The Roux Institute, in partnership with Maine's leading healthcare systems and the Maine Venture Fund, stands as a pioneer in fostering innovative solutions in the healthcare technology industry.
This grant signifies a remarkable milestone for Radiolife and our groundbreaking diagnostic technology. Radiolife developed a revolutionary medical device that can detect diseases caused by viruses, and bacteria in less than 20 seconds without the need for reagents, setting a new standard in rapid diagnostics.
Radiolife CEO, Sergio Ribeiro, expresses the significance of this achievement, stating, "The IEAI grant is a timely and significant milestone for Radiolife as we strive to revolutionize diagnostics and create a positive impact on people's lives. This approval marks a pivotal moment in our trajectory, empowering us to harness technology and AI to reshape the future of healthcare. We are deeply grateful for this opportunity and excited to embark on this transformative journey."
Radiolife is proud to join a select group of healthcare innovators who have been awarded this grant, demonstrating the potential of our technology and its transformative impact on the healthcare landscape. This recognition reinforces our commitment to advancing healthcare through groundbreaking AI solutions.
The IEAI's Healthcare Solutions Grant Program reflects its dedication to merging the strengths of AI algorithms with human intelligence to address real-world problems. It also highlights the ever-growing influence of Northeastern's global campus and the collaborative spirit between the IEAI and the Roux Institute teams.
We are excited to embark on this new chapter in our journey and are deeply thankful to the IEAI for this incredible opportunity. The future of healthcare holds immense promise, and Radiolife is committed to playing a vital role in this transformative era.
For the official release on the Healthcare Solutions Grant Program, please visit https://ai.northeastern.edu/new-grant-program-empowers-early-stage-healthcare-companies/.
Stay tuned as Radiolife continues its mission to provide rapid, cost-effective, and reagent-free diagnostics that make a difference in patients' lives.