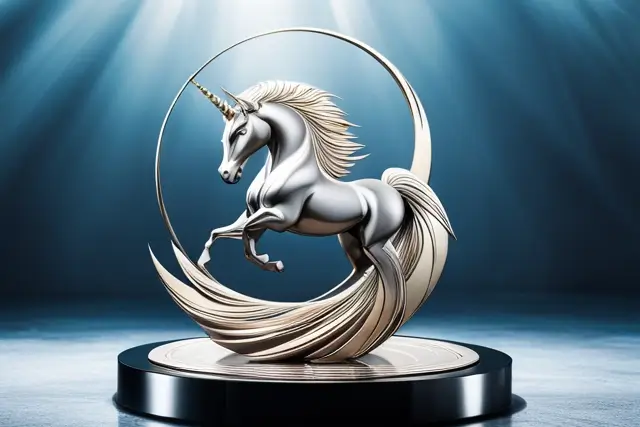 We are thrilled to announce that Radiolife, a groundbreaking healthcare technology company, clinched the first-place victory at the prestigious BioTech Unicorn Battle held on February 2, 2023. This win marks a significant milestone in our journey to revolutionize diagnostics on a global scale. The event, hosted by Unicorn Events, showcased innovation and excellence in the biotechnology industry, and we are honored to have emerged as the champions.
A Victory that Ignites Our Vision
The BioTech Unicorn Battle is not just a competition; it's a stage where game-changing ideas and innovations are put to the test. Radiolife's victory underscores our unwavering commitment to redefining how diagnostics are conducted. Our innovative approach, which combines radiofrequency signatures and AI modeling, has the potential to transform patient care and the broader healthcare sector significantly.
Championing the Future

While our victory is a moment of celebration, it also propels us into the future, where new challenges and exciting opportunities await. Our immediate focus lies on securing the FDA Breakthrough Designation, a pivotal milestone on our path to providing groundbreaking diagnostic solutions. This designation will accelerate our journey to clinical trials, validating the effectiveness and accuracy of our technology.
Clinical Trials and Beyond
The road ahead is marked by clinical trials and the delivery of evidence that our technology is not just innovative but highly effective. We are committed to conducting rigorous clinical studies, ensuring that our diagnostic solutions meet the highest standards of accuracy and reliability. These trials are essential to achieve regulatory approvals and to prepare for scaling our impact.
Scaling the Diagnostic Revolution
Radiolife envisions a future where diagnostics are seamless, efficient, and accessible. Our technology offers results in mere seconds, eliminating the need for reagents and complex operations. The potential impact of Radiolife's diagnostic solutions is colossal, with a serviceable obtainable market for E. coli treatments projected to reach a remarkable $3 billion by 2030. Our victory at the BioTech Unicorn Battle is a testament to the demand for innovative diagnostics, and we are poised to meet this need.
Joining the Radiolife Journey
Our victory at the BioTech Unicorn Battle is not just an accolade; it's a call to action. We invite investors, partners, and stakeholders to join us on this transformative journey.
As we bask in the glory of our BioTech Unicorn Battle win, we look to the future with immense enthusiasm. The diagnostic revolution is underway, and Radiolife is at the forefront, driving change that will improve patient care, enhance healthcare provider capabilities, and shape the future of diagnostics.